Cafe Entourage in Hollywood is Open 24 Hours
Tonight's the (Opening) Night: Hollywood's New Late-Night Stop, Cafe Entourage
Next
There are a few 24-hour joints you can hit up after a night of clubbing in Hollywood — including Kitchen 24 and Nicky Hilton fave 25 Degrees — but now there's a new late-night spot that's less diner and greasy, more modern and gourmet. After a night of getting down at the nearby Bardot (1737 N. Vine St., 323-462-1307), stop in Cafe Entourage (1600 Vine St., 323-467-4200) — open today for breakfast, lunch, and dinner seven days — to satiate your post 2 a.m. pangs Thursdays through Sundays.
Omelets, salads, pasta, paninis, pizza, entrees like duck breast confit and beef strogonoff, and sweet endings such as creme brulee and tiramisu will be there to greet you. And should you be champ enough to continue drinking, there's a bevy of specialty cocktails like Sunset Kiss and The Red Veil, photos after the jump. Start in the main dining room on the first floor, then keep the party going at the lounge and outdoor patio on the second level.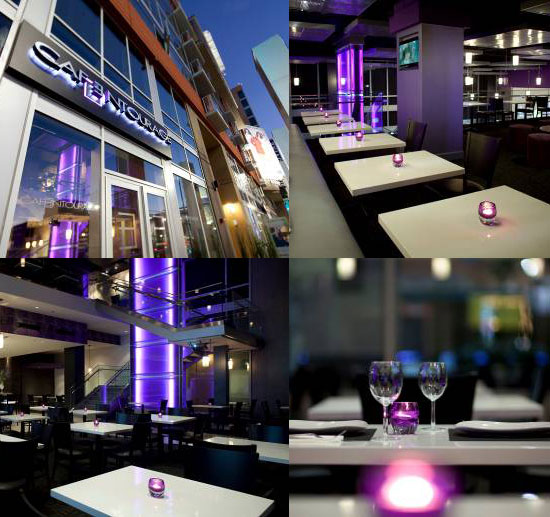 To see some shots of the suave cocktails, .