Catt Sadler's Women Like Us Foundation Hollywood Chapter
Chatting With Catt Sadler About Her Local Charity and Upcoming Fundraiser Event
Next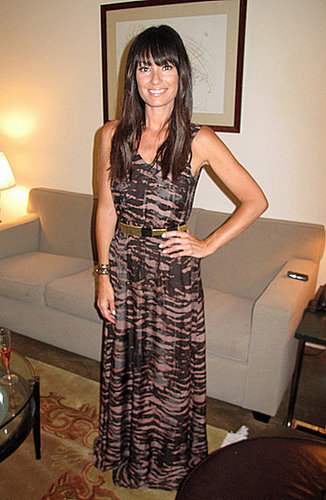 You know Catt Sadler from her gig on E!, but did you know that the gorgeous host also has a major philanthropic side? In fact, nine months ago, Catt started a Hollywood chapter of the Women Like Us foundation. "My mother wrote a book called Women Like Us a couple years ago about her life stories and about strategies for living your best life. Then she started the Women Like Us foundation in Indiana where I'm from," she told me. "They since have done a lot of work around the world. There are little chapters popping up, so it was my duty as her daughter to start a Hollywood chapter."
This was a completely grassroots effort on Catt's part: "It was 10 girls in my living room who had never done anything like this going 'what do we do?' and 'who do we help?' We want to lift up other girls especially, so we decided to focus on middle school-aged girls. We found one school in particular to start with, a school in Los Angeles called the Castro Middle School. Fifty percent of these girls don't graduate from high school but with a little bit of help and lifting up and time, they're going to excel and blossom," she said.
The Women Like Us Hollywood chapter currently have about 15 core members but are in need of more. Join the group, and be sure to support their next charity event, tomorrow night from 7 to 11 p.m. at Tirovino (7166 Melrose Ave., West Hollywood, 323-933-1800). Twenty percent of the bar proceeds that night will go to the foundation. What's more, local art will be displayed and sold that night, and 50 to 100 percent of those proceeds will also help Catt's cause.