Flatiron Food Truck Los Angeles
Food Truck Watch: Flatiron Truck
Next
Flatiron Truck is the newest food truck to hit the streets. Here's the concept: farm fresh in an inexpensive and kick-back environment. Locally grown California produce, sustainable seafood, and fresh meats that are usually found on fancy tables are now being served on paper trays and with a spork. Dig in.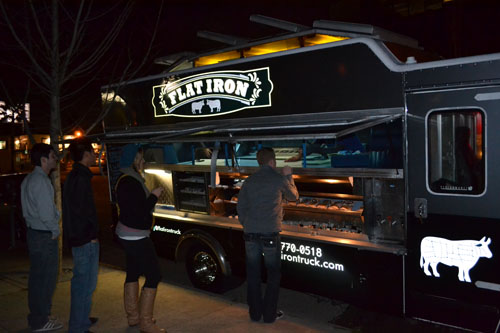 Who: Chef and owner Timothy Mark Abell formerly of Hungry Cat, Joe's, Water Grill, and the Wilshire.
What: Farm-to-street experience using locally grown California produce and sustainable seafood and meat.
What to Order: Pork burger with bacon tomato jam and pickled red onions, tuna collar on toast, and grilled donut holes with spiced crème fraiche.