Kate Bosworth and Cher Coulter Interview with PopSugar LA
JewelMint's Kate Bosworth and Cher Coulter Talk LA Jewelry Spots and Favorite Hangouts
Next
Those who follow Kate Bosworth's style closely know that her talent in fashion is just another one of her gifts. Lucky for us voracious fans, we no longer have to just watch her choices from afar; through the jewelry line — JewelMint — she started out of LA last October with stylist and friend Cher Coulter, we can actually get in on it. "Cher and I have been best friends for a long time, and since we're both artists, we wanted to find a project that would allow us to collaborate on a creative level. Both of us recognized a need for everyday jewelry, with high-end design at a low price-point," Kate shared.
Cher shares Kate's sentiments: "Jewelry seemed more spontaneous and rewarding to us [than clothing] — something that Kate and I could have a lot of fun with." I recently caught up with the busy duo about why LA women will love their designs, where they draw inspiration from around town, and where they chill out when they're not working.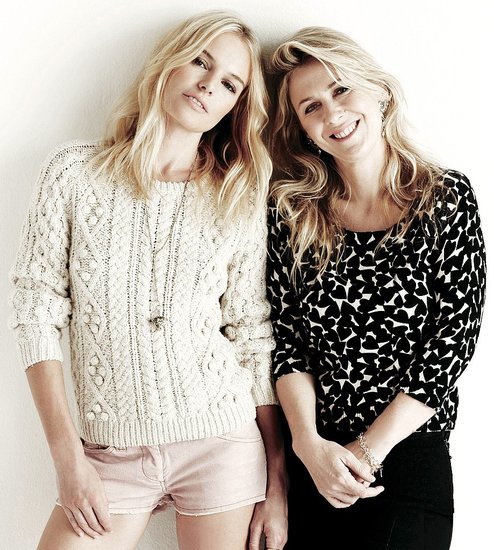 PopSugar LA: What is it about your jewels that LA women specifically will love?
Kate Bosworth: We try and design pieces that are very versatile — things that will really easily go from day-to-night, which I think is so important for the LA woman on the go. We want the pieces to be effortless, so that you can either dress them up or dress them down and sort of make them your own. We try to design something for everybody, in every month, keeping in mind every age and different type of woman.
Cher Coulter: I find that California is just more relaxed and casual than either New York or London. So we try and incorporate that bohemian freedom in our designs. We really have so many versatile pieces that LA women can wear day and night. We also keep the weather here in mind too! The weather dictates how you feel and dress. For a hot summer day in LA you could pair the Mumbai bracelet with a flowy skirt or dress, to give it that dressed-down hippie vibe.
To hear more from Kate and Cher,
PSLA: Where in LA do you hit up for inspiration for your designs?
KB: We go to a lot of great markets, like the Pasadena Rose Bowl Flea Market (1001 Rose Bowl Dr., Pasadena, 626-577-3100), which is on the second Sunday of every month. You have to get there super early—like 6am!—to get first pick on all the treasures. Another great one is the Fairfax Market (7850 Melrose Ave., 323-655-7679) also on Sundays. I also adore the Confederacy (4661 Hollywood Blvd., 323-913-3040); I love hunting for special pieces, either vintage or designer.
CC: We get our inspiration from all over; you never know when you might stumble upon your next inspiration! I do a lot of treasure hunting — peering through vintage stores and markets, like the one at the Rose Bowl in Pasadena. You can find anything there, from cool jewelry to funky home décor pieces. Opening Ceremony (451 N. La Cienega Blvd., 310-652-1120) and Satine (8134 W. 3rd St., 323-655-2142) are my go-to clothing stores for all my styling jobs. Just brilliant selection!
PSLA: Tell us a bit about your work studio.
CC: I work out of my office in my home in LA. My desk is always surrounded by all my stuff, from my images and mood boards, to design layouts, and inspirational quotes. I cram myself into a small space even though I have a whole separate space for a guest house/office. I use the guest house for fittings and storing the clothes I use for shoots and events. I prefer this space to be empty, rather than crammed with all my work — I find it's much less distracting if people come for fittings and can relax in a calm, serene space.
PSLA: When you're not busy creating fabulous jewels, where do you like to chill out?
KB: I love The Huntington Library and Gardens (1151 Oxford Rd., San Marino, 626-405-2100). The gardens are just so beautiful and picturesque. I advise anyone visiting or living in LA to just stroll around and take in the natural beauty. For top lunch spots, I'd definitely say Joan's on Third (8350 West Third St., 323-655-2285).
CC: The Chateau Marmont (8221 Sunset Blvd., West Hollywood, 323-656-1010) has been my hang out spot ever since I arrived in LA eight years ago. I just love to eat, drink, and chat with friends. The garden is beautiful too! And when I'm feeling a bit more down to earth I love to take my dog for walks in Griffith Park, and then afterwards I unwind at home with a cozy cup of tea!
PSLA: What's your favorite neighborhood in LA and what draws you to it?
CC: Silverlake is my favorite area because of the people and the atmosphere. It's very interesting and individual—there are so many great places to eat and vintage stores that are fun but inexpensive. It doesn't feel as celebrity or Hollywood driven, which I love; it's sort of an escape. It's a place that inspires me that's not full of Botox!
PSLA: Any upcoming projects you can talk about?
CC: We're so excited about our new JewelMint Celebrity Curator Series, part of our larger Giving Back initiative. With our Celebrity Curator Series, we're bringing focus to certain charities that our friends are personally involved with. Their stories have inspired Kate and I to find charities that we have a personal passion for. We launched our series with Rachel Bilson, who curated the Rachel Earrings on behalf of the Invisible Children organization. We're announcing our next Celebrity Curator in June. She is such a fashionista — so excited!