Nicole Richie at Nordstrom at The Grove
Nicole Richie Chats LA Ahead of Her Nordstrom Appearance on Thursday!
Next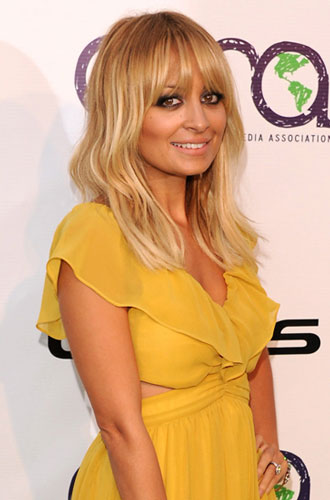 Fashion fiends, mark your virtual calendar: Nicole Richie is making an appearance at Nordstrom at The Grove (189 The Grove Dr., 323-930-2230) this Thursday from 6 to 8 p.m. to promote her Fall collections for Winter Kate and House of Harlow 1960! Go with the splurging spirit, because if you purchase any Winter Kate or House of Harlow piece that day, you'll have your photo taken with the designer, and she'll even sign it. Until then, hear what Nicole told me about her LA showroom, Cali style, and her favorite local boutiques.
PopSugar LA: What is it about your lines that you think really speak to LA women in particular?
Nicole Richie: When designing, I always try to think about ease and comfort. I try to design for women of all ages, from all backgrounds, and I think LA has an easiness to everything, therefore certain pieces from the collection tend to that style.
PSLA: Do you draw inspiration for your designs from this city?
NR: I draw inspirations from everywhere — music, movies, my travels, friends, family, and of course, being a Californian, there are references of that in the collections as well.
To hear more from Nicole Richie, including what her LA work space looks like, .
PSLA: Do you have a creative space that you work out of and can you tell us what it's like in there?
NR: I have a design studio here in LA, as well as one in Montreal. They are both filled with references that I've picked up from my travels, photos, rolls of fabrics, swatches, mood boards, sketches (I work with a technical designer), etc. . . .
PSLA: Do you have any favorite LA boutiques you like to hit up for a retail fix?
NR: I have a lot like Barneys, Decades, Resurrection, and Nordstrom is definitely one of them.
PSLA: You're a designer, a mom, and a wife, so I'm sure you're super busy, but when you have downtime, where in LA do you like to hang?
NR: I love being at home with my family and making a nice home-cooked meal, that's how I like to unwind.
Source: WireImage