Paris and Nicky Hilton Shop on Robertson Blvd. For Auction
Got $6K to Spare? Shop on Robertson Blvd. With Paris and Nicky
Next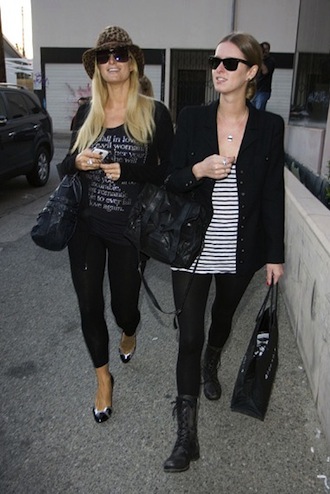 Most people don't have thousands lying around, but if you do, and if you're a) into shopping and b) into Paris and Nicky Hilton, then listen up. There's a live auction going on right now at CharityBuzz that will give the highest bidder the chance to spend the day with the Hiltons.
First, the trio will hit up Robertson Blvd. for $2,000 worth of spending at Alice & Olivia (34 S. Robertson Blvd., 310-247-0120) and Nanette Lepore (114 S. Robertson Blvd., 310-281-0004). Then after all that cardio, er shopping, comes lunch at The Ivy (113 N. Robertson Blvd., 310-274-8303) and maybe a few paparazzi shots. The current bid is at $6,050, and the auction, whose proceeds benefit the 18th Annual Race to Erase MS, ends on Friday, April 29.
Don't have moolah to drop? Just take two of your most fabulous friends and hit up the hot spots on your own. And who knows, you may just end up running into Paris and Nicky anyway!
Source: Film Magic