Rachel Zoe's Favorite LA Hangouts and Manicurist
Rachel Zoe Spills Her "Hangs" and Manicurist in LA
Next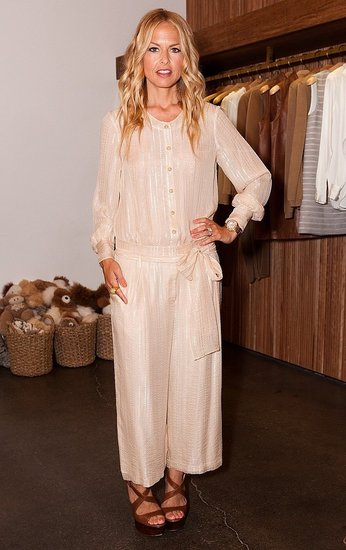 During last weekend's Baby2Baby charity event at Jenni Kayne's boutique, I got a chance to catch up with the ever-busy new mommy Rachel Zoe, who was there with husband Rodger and their adorable baby, Skyler.
She told me she hasn't been able to hang out as much since giving birth, but that when she is able to escape, she has her regular spots. "Chateau Marmont (8221 Sunset Blvd., West Hollywood, 323-656-1010) for sure is always going to be a home away from home. Sunset Tower Hotel (8358 Sunset Blvd., West Hollywood, 323-654-7100), Soho House (9200 W. Sunset Blvd., West Hollywood, 310-432-9200). Those are kinda my hangs," Rachel said.
As for how she pampers herself these days? "I have a manicurist, Debbie Leavitt, that has her own line of natural nail polishes called Sheswai," she told me. "She comes to my house and does my mani/pedis, because I need to hold my baby during my mani/pedi and that's hard to do in a salon." Way to make time for baby and beauty, Rachel!
Photo by Justin Coit