Victoria's Secret Models Party at Club L in Hollywood
Party Like a Victoria's Secret Model at Club L
Next
Club L (6507 W. Sunset Blvd., 323-466-0265) has been around since '09, but it recently got a very special, and very sexy, visit. Victoria's Secret celebrated the launch of its SWIM collection there, bringing out hotties like Adriana Lima, Candice Swanepoel, Alessandra Ambrosio, and Miranda Kerr. Though she doesn't spin there regularly, Solange Knowles played DJ for the night.
I had never partied there before, so I popped in on Saturday night to check out the vibe. I knew Alessandra and Miranda probably wouldn't be there again, but little did I know that there would be huge bikini-clad posters of them on the walls! I'm guessing those were souvenirs from the party, but either way they made for fun eye candy.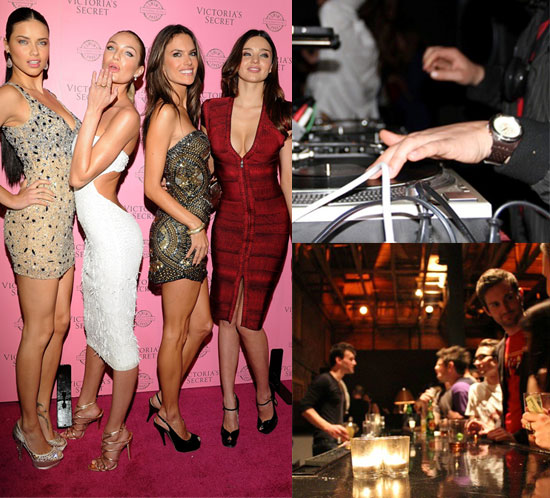 To get the scoop on Club L, .
There is no address or sign in the front, so it's a bit hard to track down, but just know that it's a dark gray building adjacent to Boulevard3 (6523 W. Sunset Blvd., 323-466-2144). L prides itself on being the anti-Hollywood establishment, even though it's in the hub of it all. I'll give it this though: with no cover or lines, it really is anti. You get the energy of Sunset minus the hassle — well, except for parking.
Inside, it's super spacious with plush velvet couches spread throughout. Brick walls give a rugged feel, while black and white striped accent walls lend some quirkiness. You can just as easily dance as you can chill at the bar. But the music is really loud, so if you're looking to hold long, deep conversations, you're better off going to The Spare Room (7000 Hollywood Blvd., 323-769-7296) at Hollywood Roosevelt a few blocks over.
Source: WireImage