Where to Get Cinnamon Food in LA
Where to Get Your Cinnamon Fix After the Holidays
Next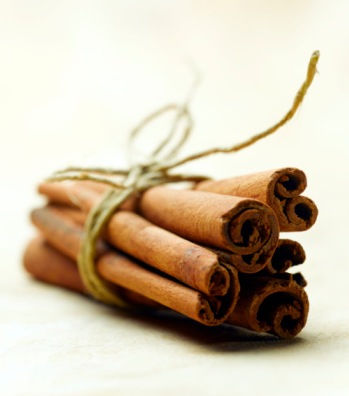 Ask me what's one of my favorite spices, and without a stutter, I'll say cinnamon. I think almost everything is more exciting with a dash of cinnamon powder on it. I sprinkle it on fruit, bread, tea, ice cream, potatoes, even popcorn. I especially indulge in the spice during the holidays, but as quickly as the festive decorations get taken away, so do my favorite Starbucks Cinnamon Dolce Lattes. The good news is that my fellow cinnamon lovers and I can get our fix year-round beyond your mall's Cinnabon. Here's where:

If you don't want to hit up Six Flags to get your churro fill, head downtown to Mr Churro (15 Olvera St., 213-680-9036). The best twist? You can order your churro with caramel, custard, or strawberry filling.
It's fittingly named Cinnamon Vegetarian (5511 N. Figueroa St., Highland Park, 323-982-9480) but not everything at this Mexican joint incorporates the spice. Order the chicken or soy mole, since the sauce does have cinnamon, as do the coffee and tea.
Hit up WoodSpoon (107 W. 9th St., 213-629-1765) in downtown and ask for the complimentary cinnamon-infused water to kick off your Brazilian feast. Plain H20 will pale in comparison.
The Munchie Machine (310-428-5689) food truck has lots of savory goodies, but I'm all about the cinnamon marshmallows, which you can get in a s'more or Scooby Snack (Graham crackers, peanut butter and jelly, and cinnamon marshmallows).
For a cinnamon kick with your breakfast, go to Goffles Waffles (3211 Glendale Galleria, Glendale, 818-242-7732) when it opens at 10 a.m. and order the cinnamon and sugar waffle stick. Remember, they're waffles, not churros, so they're meant to be soft. BYO milk.
On scorching days when your cinnamon craving kicks into high gear, head to Tutti Gelati (62 W. Union St., Pasadena, 626-440-9800) and ask for the delectable cinnamon gelato. It'll cool you down and sweeten you up.
Source: Getty