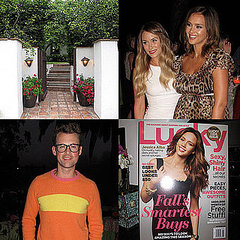 Melody Nazarian

| July 21, 2011 2:21 pm
The sun is out, so we're not quite in Fall shopping mode, but Lucky magazine is. Last night it feted its September Fall fashion issue along with gorgeous cover girl, Jessica Alba, and friends like Brad Goreski, Lauren Conrad, Jordana Brewster, Michelle Trachtenberg, and Million Dollar Decorators Jeffrey Allen Marks and Ross Cassidy. Ironically, the sun hibernated during the bash, making for a total Fall mood.
Read More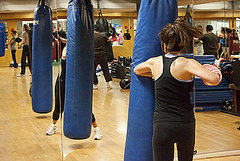 Melody Nazarian

| March 25, 2011 11:31 am
Do you want to be kick-ass by kicking ass? Then Gerry Blanck's Martial Arts Center has a spot for you. But before you sign up, be forewarned: this place isn't for the meek.
Read More